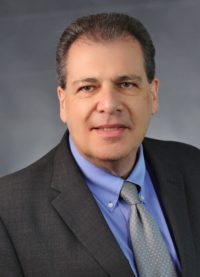 Mark Grossman is one of the most sought-after communications professionals on Long Island and in the Metro-New York City area.
He served as former-New York Governor Mario M. Cuomo's Regional Director on Long Island, a time where he built strong ties to local governments, civic groups, educational institutions, organized labor, and the business community. He later served as a deputy town supervisor in the Town of Brookhaven, a municipality of 480,000 residents on Long Island, the State Labor Commissioner's Long Island Regional Representative, and the field director at the Governor's Office of Storm Recovery, a near two-year redeployment in the wake of Superstorm Sandy.
In the private sector, Mark founded and managed Grossman Strategies, now Mark Grossman Public Relations, an award-winning public and government relations firm whose clients have included major national and regional corporations including AT&T Wireless, Hess Corporation, The Home Depot, Pathmark Stores, Publishers Clearinghouse, Duke Energy, Solar City, and Invenergy.
Mark is an Adjunct Professor of Communications at Suffolk County Community College and Nassau Community College, where he serves as Communications Department Representative to the Adjunct Faculty Association. He formerly served on the faculty at New York Institute of Technology where he developed a special course in "Media and Politics." Mark currently presents a corporate seminar he created, "Marketing to Government: The Art and Science of Political Salesmanship," to a national audience.
Twice elected by overwhelming margins to the South Country School District Board of Education, Mark was a founder of the Long Island STEM Hub, is a board member of the Gestalt Center of Long Island, and has served on other non-profit boards and advisory councils. Mark was also a board member of the Mastic Beach Hebrew Center where he served as a teacher in their religious school.
Mark earned a Bachelor of Fine Arts from School of Visual Arts in New York City. He then attended New York Institute of Technology in Old Westbury, NY as a Graduate Fellow on full scholarship, earning his Master's Degree "With Distinction."