Where Business Meets Innovation
The Long Island Innovation Park at Hauppauge doesn't just enable innovation: it represents innovation.
Devised with the help of Long Island's most-visionary institutions, we're implementing a "Blueprint for Innovation" to boost business growth, strengthen workforce development, attract knowledge workers, promote technology transfer, and fortify connections among business, government, and institutions.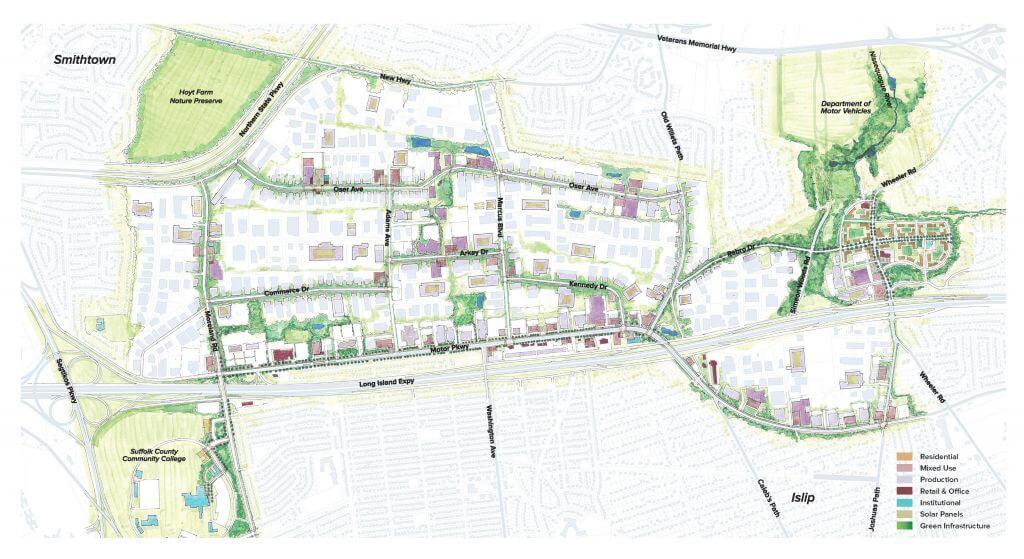 Anticipated physical transformations include a new "innovation node," an advanced manufacturing hub, a workforce training center, a new residential component, modernized infrastructure, seamless thoroughfares, greenway connections, and pervasive solar roofing.
The Long Island Innovation Park at Hauppauge is centrally located on Long Island, about a one-hour drive from New York City with convenient access from the Long Island Expressway, the Northern State Parkway, and the Sagtikos Parkway.  The park is also just a few miles from Long Island MacArthur Airport and the Long Island Railroad's Main Line.