Long Island Economic Development Task Force
The purpose of the Long Island Economic Development Task Force is to foster awareness and promotion of the largest economic initiatives on Long Island so public and private partnerships can help these initiatives move forward. The Task Force, led by Joe Campolo, HIA-LI Board Member and Managing Partner at Campolo, Middleton & McCormick, LLP helps keep HIA-LI members abreast of governmental resources available for businesses as well as educates on pending and recently passed litigation that will impact business. The Task Force also acts as a conduit to elected leaders so that our member's concerns can be heard.
Major projects on LI
Identifies, highlights and advocates for Long Island transformational projects.
Long Island Innovation Park at Hauppauge
Advocates for the growth and sustainability of the LIIPH, the largest in the Northeast, with an economic output of over $13 billion. Click to see LIIPH sustainability study here
LI MacArthur Airport
Builds support and awareness for Town of Islip projects and the expansion of Long Island MacArthur Airport. Click to see LIMA studies here
Government Relations
Works with business and government leaders to identify challenges and explore existing and emerging strategies to support Long Island Business and quality of life.
Small Business Task Force
Entrepreneurism and Small Business are the backbone of the Long Island economy. The Small Business Task Force, chaired by Rita DiStefano, HIA-LI Board Member and Director, HR Consulting at Portnoy, Messinger, Pearl & Associates, Inc., was created to better support and engage Long Island's small business community by listening to their needs and collaborating to address concerns with proven solutions.
Small Business Solutions Series
Over 80% of HIA-LI members are considered small to mid-size businesses. Our Small Business Task Force offers concrete solutions for small business owners in areas such as human resources, funding, creating revenue streams etc.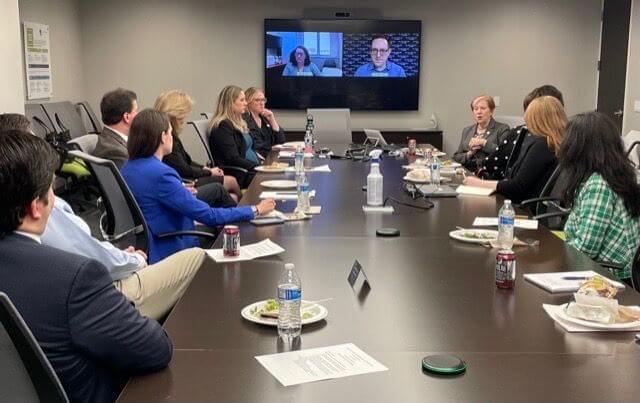 Workforce Development Task Force
Attracting and retaining a skilled workforce is one of the biggest challenges facing Long Island businesses, especially in high-demand industries like manufacturing and the trades.
The Workforce Development Task Force is designed to help connect business, educational institutions, and workforce development organizations to attract, train, and retain our talent pool.
Key Focus Areas Include:
to align resources to meet the needs of business and seeking solutions in recruiting and developing the skills needed for high-demand careers in industry sectors driving Long Island's economy.