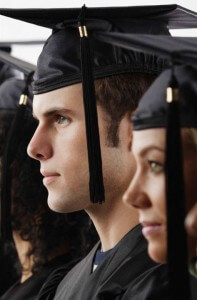 As part of HIA-LI's community outreach we award scholarships for children going to school on Long Island. As many of you know, the HIA-LI has done much work in helping education and the workplace better connect. The ultimate goal of our scholarship program is to increase Long Island's workforce with qualified, well-educated employees.
Please consider donating to the HIA-LI Scholarship Fund for this very worthy cause. Information is attached. Your contribution will help ease the financial burden for deserving children of HIA-LI members who are planning to remain on Long Island for their post-secondary education.
HIA-LI Annual Scholarship Awards
By helping a student stay on Long Island for college, you directly help improve the Long Island workforce

In June every year, several $1,000 scholarships will be awarded to children of employees at HIA-LI companies who will attend a college or trade school on Long Island. All children of HIA-LI members' employees are eligible to win. Your company's donation for this worthwhile investment in Long Island's future is appreciated. Thank you for your consideration and anticipated generosity.
Suggested Donations:
Summa Cum Laude: $1,000 (and up) Receive Complimentary Ticket to Scholarship Awards Luncheon
Magna Cum Laude: $500-$999
Cum Laude: $101-$499
Dean's List: $100
Please make checks payable to The HIA-LI Scholarship Fund • Mailing Address: HIA-LI, 225 Wireless Blvd., Suite 101, Hauppauge NY 11788. For more information or to request a scholarship application, Call the HIA-LI office at 631-543-5355.
Donate online here: https://www.gofundme.com/f/hiali-student-scholarship-fund