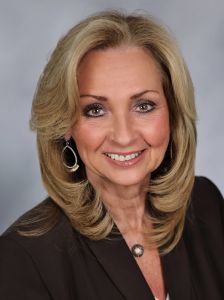 As President and CEO, Terri Alessi-Miceli leads the activities and initiatives for HIA-LI, one of the recognized voices for Long Island business and a powerful force and economic engine for regional development. Its member companies represent tens of thousands of business professionals. For over 40 years, the organization has provided a forum for business leaders to problem solve, collaborate, and obtain advice on critical issues facing their businesses.
The organization is headquartered in, and advocates for, one of the largest innovation parks in the Northeast, with over 55,000 employees and 1,300 companies giving back over 13 billion in economic output. Through a sustainability study performed by the Suffolk Industrial Development Agency (IDA) and the Regional Plan Association (RPA), the Long Island Innovation Park at Hauppauge represents 58 percent of tradeable sectors on Long Island, infusing dollars into the local economy, deeming it a major economic hub. Under Alessi-Miceli's leadership, HIA-LI is playing a vital role in combatting Long Island issues with transportation, workforce development, and affordable living in the Innovation Park.
HIA-LI initiatives promote strategic partnerships, information sharing, and business advocacy. It has active committees that provide business programs and services to help its members thrive. HIA-LI also hosts the Annual Business Trade Show and Conference, which sets records for business participation and is a major economic engine on Long Island.
Alessi-Miceli had previously served as Managing Director of Dale Carnegie Training for more than 18 years where she was responsible for the profitability and productivity of the instructional and sales teams in Long Island, New York at this premiere corporate education organization.
Alessi-Miceli is a current board member of Discover LI, the region's official organization representing tourism, and is also a former board member of the Long Island Regional Planning Council, the New York League of Conservation Voters, and the Suffolk County Girl Scout Council. She has been featured in such publications as Newsday, Networking Magazine, Smithtown News, and Long Island Business News and appeared on News 12's "Jobline" as an expert in organizational change and motivation.
In 2006, she was honored with the Harry Chapin Humanitarian award for HIA-LI's work with Long Island Cares as the second largest contributor to their annual food drive as well as her personal work with the Dress for Success program, training women in interviewing skills and boosting their self-confidence.
She was twice honored as one of Long Island Business News' (LIBN) Top 50 Women Professionals on Long Island, earning her a spot in the Hall of Fame. Alessi-Miceli has been a recipient of LIBN's Top CEO Award as well as its 2022 "Power List." Schneps Media – publishers of the Long Island Press – named
her one of Long Island's "Top Power Women" as well as to its "Long Island Power List." And City & State Magazine honored Terri with an "Above & Beyond Innovators Award."
Alessi-Miceli's community involvement has included a commitment as a religion schoolteacher and working with the Big Brother/Big Sister organization. She holds a Bachelor of Science Degree in Business Management from Adelphi University.