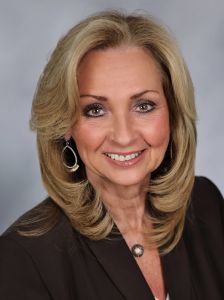 Terri Alessi-Miceli directs the activities and initiatives for the HIA-LI, one of the recognized voices for Long Island business and a powerful force for economic and regional development. Its member companies represent tens of thousands of business professionals. For over 41 years, the organization has provided a forum for business leaders to make critical connections, problem solve and obtain advice on important issues facing their businesses.
The HIA-LI is headquartered in and advocates for the Long Island Innovation Park at Hauppauge (LI-IPH), the largest innovation park in the Northeast only second behind Silicon Valley. As part of the LI-IPH initiative, with 58% tradable sectors, the HIA-LI is helping grow the park into the hub of the regional economy and connect institutions, government and business.
HIA-LI programs promote strategic partnerships, targeted networking, information sharing and business advocacy. It's active committees provide business services to help its members thrive. Alessi-Miceli, along with the HIA-LI board, has implemented new streams for increased exposure and revenue for its members.
HIA-LI is also hosts the largest B to B Business Trade Show and Conference, with over 4,500 business professionals attending and over 375 exhibitors participation and is a major economic engine on Long Island.
Alessi-Miceli had previously served as Managing Director of Dale Carnegie Training for more than 18 years where she was responsible for the profitability and productivity of the instructional and sales team at this premiere corporate education organization.
An honored member of Strathmore's Who's Who, Alessi-Miceli is also a former board member of the LIRPC, NYLCV and Suffolk County Girl Scout Council. She has been featured in such publications as Newsday, Networking Magazine, Smithtown News and Long Island Business News and appeared on television's News12 Jobline as an expert in Organizational Change and Motivation.
In the past, she was honored with the Harry Chapin Humanitarian award for HIA-LI's work with Long Island Cares as the second largest contributor to their annual food drive as well as her personal work with their Dress for Success program, and training women in interviewing and self-confidence.
In 2005 and 2018, she was also honored as one of LIBN's Top 50 Women Professionals on Long Island. Her community involvement has included a commitment as a religion school teacher and working with the Big Brother/ Big Sister organization.