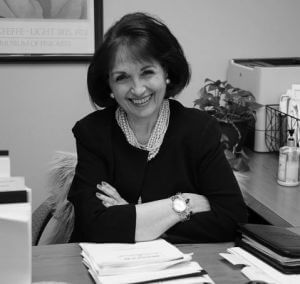 Rita DiStefano joined PMP in 2005 after working for a large global company for over 20 years overseeing HR for their Nassau and Suffolk County locations. During her tenure, she gained expertise in the field of recruitment, training, benefits, employee relations, performance management and compensation.
At PMP, Rita currently offers clients her expertise in HR Consulting including services such as policy development, interactive management training, job descriptions, compensation analysis; she provides guidance on employee handbooks, developing and implementing performance management programs, employee relations, recruiting, discipline and termination. Where no HR department exists, Rita provides on-site HR services or augments clients' HR department with either on-site or off-site support.
Rita is a Board member of the HIA-LI, and has served as Chair of this organization. She has also served as Chair of the Suffolk County Workforce Investment Board for the Department of Labor after receiving an appointment for that position from the Suffolk County Executive. Currently Rita is Co-Chair of the LI STEM Hub's Regional Industry Council for Advanced Manufacturing and a member of the Board of APICS NYCLI organization.
Rita was honored by the Long Island Works Coalition for her vision and dedication to the collaboration of business and education, and received state recognition for her work with internship programs. Most recently Rita was an honoree at the American Heart Association's Go Red for Women luncheon. In addition, she was honored by the HIA-LI at a gala as "Those Who Make A Difference" and by LIBN as one of the Top 50 Most Influential Women in Business on Long Island.