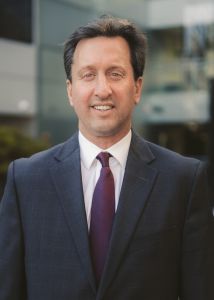 Mr. Richard Humann is Chairman, President, and CEO of H2M architects + engineers, where he started as an intern in 1987. He is a licensed professional engineer in NY, NJ, VA, DE, PA, RI, MA, FL, MI, MD, CT and the District of Columbia. Rich is responsible for the overall performance of the firm, and drives the corporate mission, vision, and values of the firm to create a working environment that promotes employee engagement and positive culture. Under his leadership, H2M has grown from a firm of about 220 employees to 500 employees in eight offices, servicing clients throughout NY, NJ, CT, MA, PA and FL.
H2M's mission to "Our People, Our Clients and Our Communities" is backed by our vision to improve the quality of life for everyone in our reach by empowering our diverse talent to sustainably solve the challenges of the built environment. Rich believes our work is our legacy, and sustainability is our responsibility.
Beyond H2M, Rich is Chairman of the Board of the HIA-LI and is a board member of the LIA, The Interfaith Nutrition Network, the Advisory Boards of Stony Brook University's Civil Engineering Department and the Corporate Advisory Board of Cold Spring Harbor Laboratory. Rich has been married for 25 years and lives in Nesconset with his wife Patty and their two daughters, Jessica and Caitlyn.