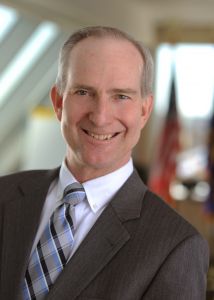 Chris Valsamos is the Managing Director of the Centaurus Group, which consist of a private real estate, investment & management company. A dynamic and accomplished senior executive with 20 years of experience driving business growth and operational efficiencies for a multi-million-dollar corporation. An empowering and emotionally intelligent leader, Chris is passionate about implementing sustainable practices that positively transform all aspects of an organization, from employee culture to business planning, environmental impact, sales and operations.
Chris was previously the President and CEO of Castella Imports, Inc, a global manufacturer and distributor of specialty foods products. Throughout his 22-year tenure at the company, Chris played a pivotal role in growing the company to a multi-national corporation, importing products from over 26 countries, and exporting over a dozen. In 2016, Castella was the winner of the HIA-LI Long Island Best Business award.
Chris Valsamos founded of The Sophia Valsamos Foundation, in honor of his late daughter, Sophia, who passed away at the tender age of 13. The Sophia Valsamos Foundation (TSVF) is a 501(c) 3 non-profit organization dedicated to empowering youth, building their self-confidence and promoting kindness, through programming, community outreach, and workshops. TSVF is also committed to educating families about the challenges that our children face each and every single day.
Chris earned an MBA from Hofstra University, where he majored in Strategic Business Management, and a bachelor's in Business Administration majoring in Finance from Hofstra University. He is currently working on his MS in Quantitative Management from Duke University. Chris is also an SQF Practitioner and is holds an Advanced Master Black Belt in Six Sigma from Villanova University.
Chris is happily married and resides in Huntington with his daughters.