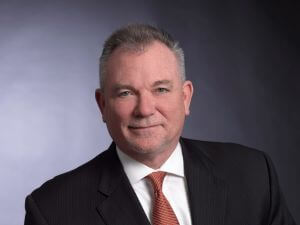 Kevin O'Connor was named the Chief Executive Officer of Dime Community Bank in 2020. 60 branches, 800 employees and $12 billion in assets make Dime Bank one of the region's largest community bank. Prior to leading Dime, Mr. O'Connor served as the Chief Executive Officer of Bridgehampton National Bank, where he led the Long Island community institution through a period of dramatic growth and financial stability for over 13 years. Other roles in financial services included senior positions at North Fork Bank and KPMG.
Throughout his career, Mr. O'Connor's leadership strategy has been marked by a focus on organic growth, strategic acquisition and community-based customer service and culture. Local businesses from Manhattan to Montauk have benefited from Mr. O'Connor's lifelong commitment to the New York communities his banks have served. Mr. O'Connor has been named one of Long Island's top CEOs by Long Island Business News and during his tenure as CEO, BNB Bank was consistently rated by Newsday as one of the top places to work on Long Island.
Mr. O'Connor sits on the boards of Pursuit, the New York State Bankers Association, the Hauppauge Industrial Association, and the Long Island Association. Kevin is also on the board of the Brooklyn Chamber of Commerce and is part of their affiliate entity, Brooklyn Alliance Capital. Mr. O'Connor is a current member of the Board of Trustees of Suffolk County Community College and a member of the American Institute of Certified Public Accountants and the New York State Society of Certified Public Accountants.
A Long Island native, Mr. O'Connor holds accounting degrees from Suffolk Community College and Adelphi University. Kevin is a lifelong supporter of the Suffolk County Boy Scouts, and the Long Island chapters of the American Red Cross and American Heart Association. Most recently, Mr. O'Connor led the creation of the Dime Community Bank Foundation, designed to expand the reach of Dime Bank's local charitable efforts. Mr. O'Connor has three sons and makes his home in Great River, New York..