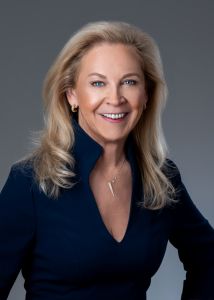 Kelly Murphy is the Deputy Executive Director of the Suffolk County Industrial Development Agency (IDA), a position she's held since January, 2015. During her tenure with the IDA, Kelly has helped close approximately 100 transactions that have collectively been responsible for generating more than $1.3 billion in private capital investment in Suffolk County. These transactions have also helped to create or retain more than 16,440 jobs representing a combined annual payroll of approximately $1.5 billion. She is also project lead for the Agency's regional planning efforts which aim to spur investment in and around the County's downtowns and train stations.
Prior to being appointed to the IDA, Kelly served as Assistant to Suffolk County's Deputy County Executive and Commissioner of Economic Development and Planning.
Before joining Suffolk County, she served for eight years with the City of Glen Cove as Executive Director of the Community Development Agency and the Industrial Development Agency. In that capacity, she oversaw the $1-billion mixed-use redevelopment of the 214-acre Garvies Point waterfront project. As one of the sixteen original Brownfield Showcase communities designated by the Brownfields National Partnership, the Garvies Point initiative has leveraged more than $100 million in public and private investment, dramatically returning a once-blighted waterfront community to productive use through a range of environmental, economic, infrastructure, and recreational improvements. She had begun her tenure in Glen Cove as Director of Strategic Initiatives and Chief of Staff to the Mayor.
Kelly Murphy is a Board member of the Suffolk County Workforce Development Board and serves on the Long Island Regional Economic Development Council's Workforce and Education Committee. She has served on the Board of Directors of Suffolk County's Land Bank and the Long Island Manufacturer's Task Force. Kelly is a 2016 graduate of Molloy University's Energeia Partnership.