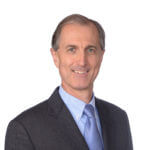 John is a shareholder in the Melville, Long Island office of the law firm Littler Mendelson, P.C., the largest labor and employment firm in the country. He has more than 30 years of experience representing and advising employers in all aspects of labor and employment law, including includes:
• Wage and hour compliance and litigation
• Employment discrimination and harassment issues
• Labor relations, collective bargaining and other union/management issues
• Wrongful termination
• Personnel policy review and development
• Employee discharge and discipline
• Employment contracts
• Restrictive covenants and trade secrets
• Labor and employment issues related to mergers, sales and acquisitions of businesses
John also has an active litigation practice, representing clients before state and federal courts and administrative agencies, as well as in arbitration proceedings.
Additionally, he regularly speaks to business groups on labor and employment law topics.
In law school, John was articles editor of the Albany Law Review.