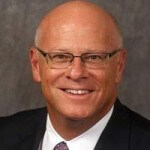 Christopher E. Kent is a partner in Farrell Fritz's real estate, land use, municipal and zoning practice groups. He contributes to the firm's Long Island Land Use & Zoning blog.
Prior to joining the firm in 2011, Mr. Kent served as the Chief Deputy County Executive for Suffolk County for two and a half years. Prior to being Chief Deputy, he was the Director of Real Property Acquisition and Management for Suffolk County.
Mr. Kent previously had his own Riverhead law practice, focusing in real estate, municipal, and environmental law for more than 20 years. While in private practice, he served the Town of Riverhead as Deputy Supervisor (2005-2007), Deputy Town Attorney (2004-2005), and as a Member of the Town Board (1998-2001). Mr. Kent was also an adjunct professor of State and Local Government at Suffolk County Community College.
He began his career as a Legislative Aide in the Suffolk County Legislature in 1982.
Mr. Kent was elected to the YMCA of Long Island, Inc.'s board of directors in 2012 and to the Hauppauge Industrial Association's board in 2013. He also serves on the Long Island Regional Economic Development Council's infrastructure workgroup and the Long Island Association's energy and environment committee and their economic development and infrastructure committee.
Mr. Kent earned his J. D. from Hofstra University School of Law and his B. A. in political science from St. Michael's College.