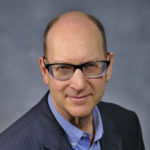 Alan R. Sasserath, CPA, MS is the Managing Partner of Sasserath & Co., LLP and a recognized leader in taking both Long Island and international businesses to the next level.
Alan's technical experience includes working with high-net-worth individuals and closely held businesses, dealing with matters related to both domestic and international tax. His industry experience includes technology companies, real estate management companies, construction, printing, as well as numerous service industries.
Alan is a member of the SBC Global Alliance and International Tax Practitioners, international associations of leading independent firms providing audit, tax, accounting, assurance, and business advisory services around the world. He assists U.S.-based clients seeking to expand internationally as well as global clients setting up U.S. operations. Here on Long Island, he has become a go-to resource for the small and mid-sized businesses that keep the economy moving, advising on critical matters including mergers and acquisitions, maximizing profitability, and strategies to manage cash flow.
Alan started his career at Ernst & Young prior to working at two large regional firms. He has over 30 years of public accounting firm experience with a broad background in accounting, tax, audit, and financial planning. In 1996, Alan started his own practice and formed what is known today as Sasserath & Co., LLP.